Army Security Agency Veterans
FREE Locator Database
ASA LIVES! (TM) is a privately constructed, and closed database available
ONLY to former members of the Army Security Agency 1945-1976
You must have the "need to know" to access. This is a "me, myself and I" proposition,
and as I am still a working stiff, taken on as a part-time, time consuming "hobby"!


The SOLE PURPOSE of this website is devoted to REUNITING OLD LIVING FRIENDS of the
Army Security Agency, active years 1945-1976+ (more or less)

Remember ... if you DON'T hear from me within 24 hours of registering, If you don't include an email address
in the Form Itself I CANNOT contact you! Also if you include ANY COMMAS your email address drops off the spreadsheet!!!
MANY of my replies to you have been BOUNCING!
and I have no way to contact you to tell you that! Thanks - VERN
If you see anything needing correcting let me know.
(Still working on the over 1,000 CORRECTIONS that are coming in daily - ALL NEW, FULL INPUTS ARE DONE, AND POSTED!
If you don't see your listing AT ALL, please Fill Out a Registration Form Again. Thanks
Sorry but other affairs in my life have taken preference, but working on the correctable data daily. I Retired June 30, so hopefully will getting more done soon.
Now Over 43,520 RECORDS!


The ORIGINAL "Survivors"


Pictures of our PRD-1 Team
in Vietnam & the Following
TEN Reunions!

ASA REUNIONS
Guestbook Style Postings
for REUNIONS Only!

PRD-1 Hall of Fame
Updated 12-29-07

ASA Book Club
New Entries
4/20/13

Ballad of the ASA
Performed by the nationaly known DJ,
Norm Roberts
New Song! Keep The Faith!
Performed by
Joel Warne
FREE Download, but PLEASE DONATE
what your smile is worth!

Post - A - Picture
Upload Your ASA Pictures Here
ASA Unit Insignia
"Museum"
- mostly updated now

My Vietnam Oral History
Listen to MY Story
or READ IT Here

Beller's Fellars
-The Book Free Download
All the letters I sent home to
my folks while in Vietnam.
Rated "G)

509th RR Group
Orientation Brochure

ASA Obituaries
Post an obit of your ASA friend

ASA Newsletters
(.doc and .pdf - secured)

ASA Recruitment (pdf)

GREAT VIDEOS!
Ft. Devens

Vint Hill Farms
All Courtesy of Alan Hemenway

NEW VIDEOS!
Beller's Fellar's - Part 1
(My Vietnam Video - available
for purchase in it's entirety
elsewhere on this website)
Part 2
(Turn down the sound and hum "Soldier Boy to Yourself")
Part 3
Part 4
Part 5
Part 6
Part 7
Part 8
Part 9
(The ASA Ballad)

Frank Ford's EXCELLENT
Adventures (Vietnam)
Crazy Cats Cam Rahn Bay

New Video - 3/10/10
Phu Bai 8thRRFS
8 mm movies
from Steve Morgan
Posted on You Tube
Leave a Comment for
Steve for these Great Videos!
New Video - 12/4/11
Trick One
Chitose
Animal Movie
Posted on You Tube
by Dennis Mosley
New Book!
Free Download - DOC file
7th Rock and Roll Freak Show
by Richard "Buck" Buchanan

Looking for your old (and getting older!) ASA Friends?
SEARCH HERE
NO Dues, NO Fees, NO Memberships, Nothing To Join -
BUT doing the 99 cent download donation is GREATLY APPRECIATED!!!!!!!
All proceeds to charity.

To Search the Database You Must Be IN IT Yourself or
Volunteer Enough Data To Verify Your Own ASA Duty
If you should ever experience any problem with registering or viewing the database,
please contact me at: heyvern@asalives.com Thanks!

Upon receipt & verification, the password scheme will be e-mailed to you.
Your data may take some time before showing up in the database. (I'm slow)
PLEASE use a valid e-mail address, many bounce & I have NO way to contact you!
Some ASA Insignia, and ASA Unit Merchandise is Available For Purchase,
(great for those shadow-box displays you are working on ...)
Your Support is Greatly Appreciated!!
If you see any reference to my former email: vgreunke@alltel.net
Change to: vgreunke@windstream.net

GOT YOUR OWN ASA CHALLENGE COIN YET??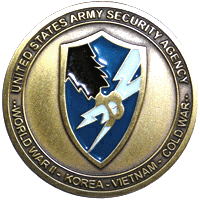 $10 Ea. Postage Paid -
Vern Greunke 209 West Oak B#124, Cedar Bluffs, Nebraska 68015
or
Pay Pal to: heyvern@asalives.com
Caution ... Attending an ASA Reunion without one could be hazardous to your wallet!
Ask Me About My REUNION SPECIAL! "Bakers Dozen"
Vern Greunke PO Box 124 - 209 West Oak, Cedar Bluffs, NE 68015
---


At Cafepress.com/armyasa Bumper Sticker (10x3)


At Cafepress.com/asaspooks ASA VETERAN (10x3)
---
ASA BLOG!
Join in if you dare! ... but please keep it clean!
http://armysecurityagency.blogspot.com/
Must See Video on the North Platte Nebraska Canteen - You Tube

---
Notice: ASA Vets that were stationed at the 7th RRFS or Ramasun Station in Thailand
are urged to contact Steve at:
SLMLDM@aol.com
if they have filed a VA claim or are getting ready to. A group of us have put together a file that covers our service from 1967 through 1974.
---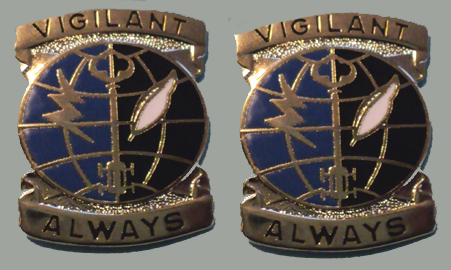 "VIGILANT ALWAYS" - Hat Pin - Lapel Pins - New - Double Clutch Back
$12 PAIR
Postage Paid
- Pay Pal to: heyvern@asalives.com
or Snail Mail $12 to: Vern Greunke PO Box 124, Cedar Bluffs, NE 68015-0124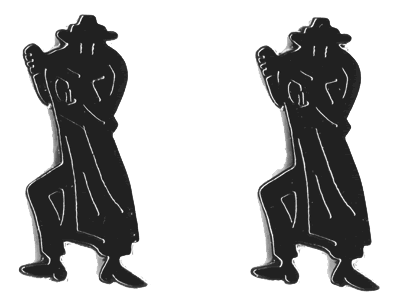 WALLY the SPOOK!
BACK IN STOCK!
aka SNEAKY PETE
LAPEL PIN - HAT PIN
or TIE TAC!
1 1/4" Tall - Formerly worn UNDER the lapel by ASA personnel in Korea, it's now available for YOU to wear proudly ... in the open!
Also available WITHOUT the Clutch Pin Back (Please specifiy if you want it that way) or easily remove it yourself. Then epoxy or super glue it onto your favorite old Zippo lighter, belt buckle or inside your wallet as I did
(Limited Supply).
$12 Pair Postage Paid
Pay Pal to: heyvern@asalives.com
or Snail Mail $12 to:
Vern Greunke
PO Box 124
Cedar Bluffs, NE 68015
Pin is much sharper than the picture allows!

---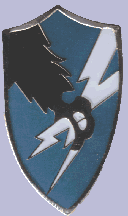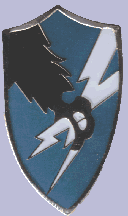 (true teal background)
Hat Pin - Lapel Pin
$12 Pair Postage Paid
Pay Pal to: heyvern@asalives.com
or Snail Mail $12 to:
Vern Greunke
PO Box 124
Cedar Bluffs, NE 68015

White is For The Flag We Fly ...
from the "Ballad of the ASA"
Take a listen at the link on the
left side of the page

Drunken Soldiers, Always High
Dropouts from old Sigma Phi
Men who bullshit all the way,
These are the men from the ASA

Plastic cans upon our ears,
We've been cleared and
we're not Queers
One Hundred Men will test today,
But only three make the ASA

Trained to go from bar to bar,
That's the life thats best by far
Men who drink will seldom fight,
And the ASA drinks through
the night

On a Mid, a Trick Chief waits,
Four of his men are coming late
Men who drink among the best
Another drink, their last request

A teal blue scarf 'round
my son's neck
Makes my son a nervous wreck
One hundred men re-upped today,
But not a one from the ASA

Black is for the night we fear,
Blue the water we don't go near.
WHITE IS FOR THE FLAG WE FLY,
Yellow is the reason why.

Red is for the blood we've shed.
As you see, there is no red!
One hundred men reupped today.
Not a one for the A-S-A!


---
17th ASA Field Station -
Rothwesten, Germany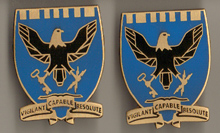 $10 / pr. Postage Paid
Hard to Find! 17th ASA Field Station
Rothwesten, Germany - REPROS.

Pay Pal to: heyvern@asalives.com
Vern Greunke PO Box 124 - 209 West Oak, Cedar Bluffs, NE 68015